We've all heard that we need to have as much content as possible on our website, right? A whole marketing industry [content marketing] was born from this "idea" that our web visitors demand to know literally everything about the homes, floor-plans & communities we are selling – even before they become a lead.
While most Builders' websites do have the "minimum viable" amount of content to generate enough leads to keep the sales flowing – I want to challenge you to do more than just "the minimum".
What if I could prove to you, using YOUR Data from Google Analytics, that you need more content on your website? Your sense of urgency might increase and perhaps you could even get a few more marketing dollars to make it happen.
Follow below for the steps, make sure you are logged into your Google Analytics account beforehand.
Step 1: Setup Two Custom Segments
Click the links below and then select the correct View to import the segment.
A segment is simply a portion of the users that visit your website. For this post the segments are "Users with Conversions" and "Users with no Conversions".
You will need to have Conversion Tracking setup correctly to make this work. The segments use Google Analytics Goals to create two groups of people. Those who completed a goal and those who did not.
https://analytics.google.com/analytics/web/template?uid=ZQFM7VG8T-qZZtfHXFvbkQ
https://analytics.google.com/analytics/web/template?uid=FndYJjOuTs6nVtyvbkemiw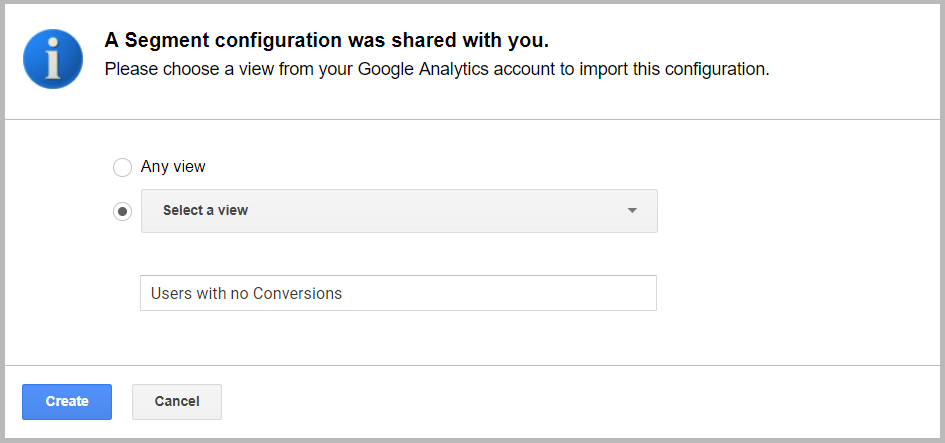 Step 2: Review Your Data
Navigate to Acquisition, then Channels. This will show your traffic sources.
Next select the 2 segments you just imported. Click the "All Users" segment above the Graph. (first screenshot)
Then select the 2 new segments you created in Step 1, "Users with Conversions" and "Users with no Conversions". (second screenshot)

Step 3 – Analyze the Data!
Screenshot or it doesn't count, right? See below for real data from a real builder.
Average time on site for those who became a lead was 7:18 vs 2:41 for those who did not convert. 
Average pages/session for those who became a lead was 5.81 vs 3.27 for those who did not convert.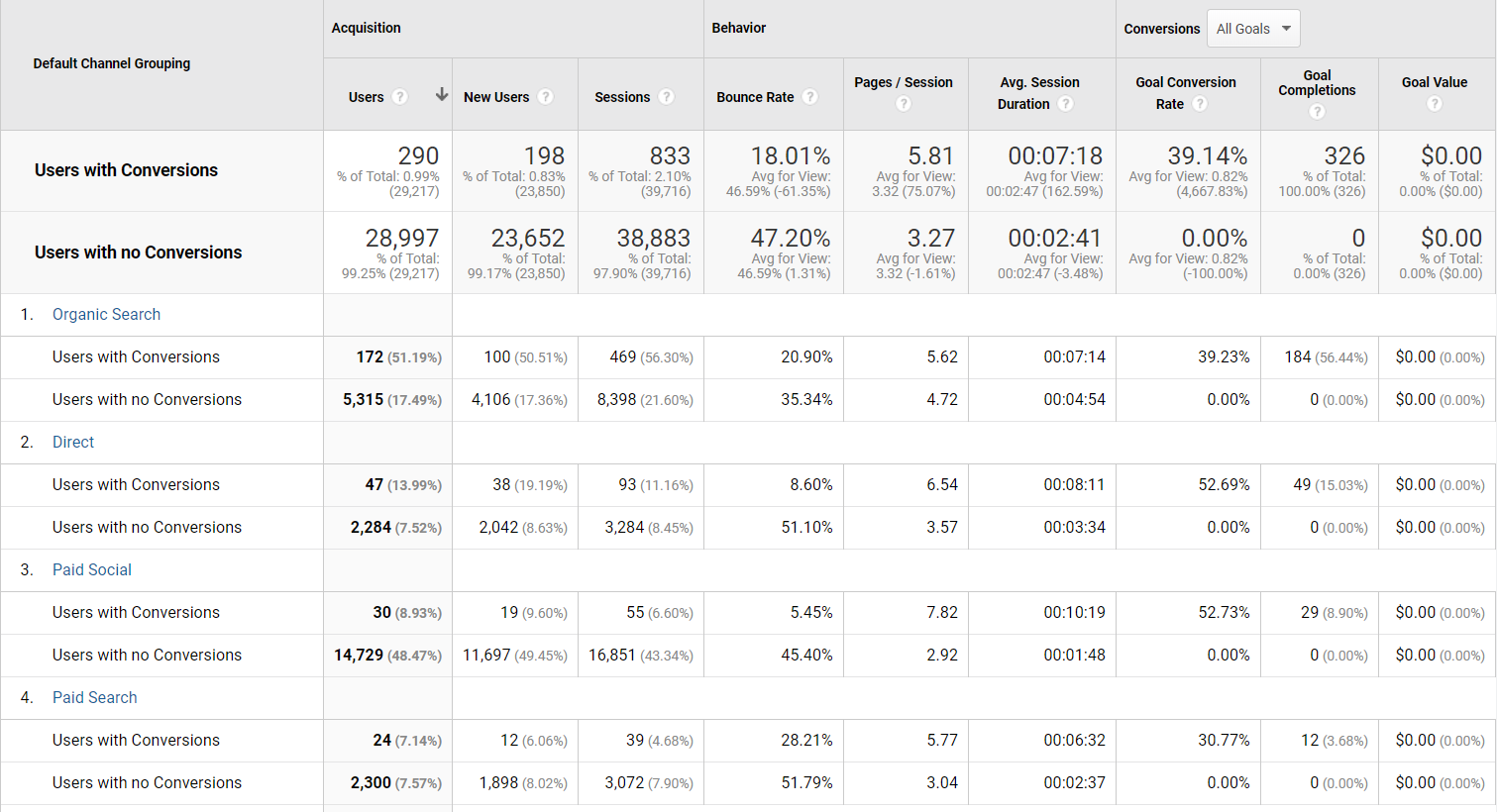 What does this tell us?
Website visitors that are interested in buying from you will consume absolutely everything on your website relating to their new home. The content on your site is the first chance at establishing their expectations of what the experience will be like purchasing a home from you. Having 50+ photos of all of your completed homes gives a huge impression that "you care" compared to having "the minimum".
Your images & text is the "digital sales presentation" that they will consume and remember. Are your homes the most energy efficient, include premium features as standard, and more? Then your website better show this or your possible buyers will learn that your competitors do and might end up buying with them. Be the first to establish "the truth". Tim Rethlake, VP of Sales Enablement with Hearth & Home Technologies tweeted the following a few days ago. (You can also find him on Episode 42 of our Podcast – Fireside Chat with Tim Rethlake)
Order matters when you and your competitors are meeting with the customer. If you're first, you get to establish "the truth" and set the bar.
If you're last, your story must now disrupt what they already think is "true".
Pay attention to order. Adjust. It's important.

— Tim Rethlake (@rethlake) March 5, 2019
Questions or Comments? Ask away – we are not here to sell you, but to elevate the conversation.