Upcoming Events
We do love to speak and participate when our schedule allows. Here is where you can meet us at The International Builders' Show and other events in the months ahead!
The Online Sales & Marketing Summit
The first and ONLY event exclusively for online sales & marketing professionals in the new home industry who want to be the best. Are you passionate about how to best convert and nurture online leads, or how to get the highest amount of qualified leads efficiently? We created the Online Sales & Marketing Summit just for you. Dive in-depth into the latest and greatest marketing and online sales techniques in our industry. Last year's event sold out in less than two hours!
September 17th & 18th – 2019
Downtown Chicago, IL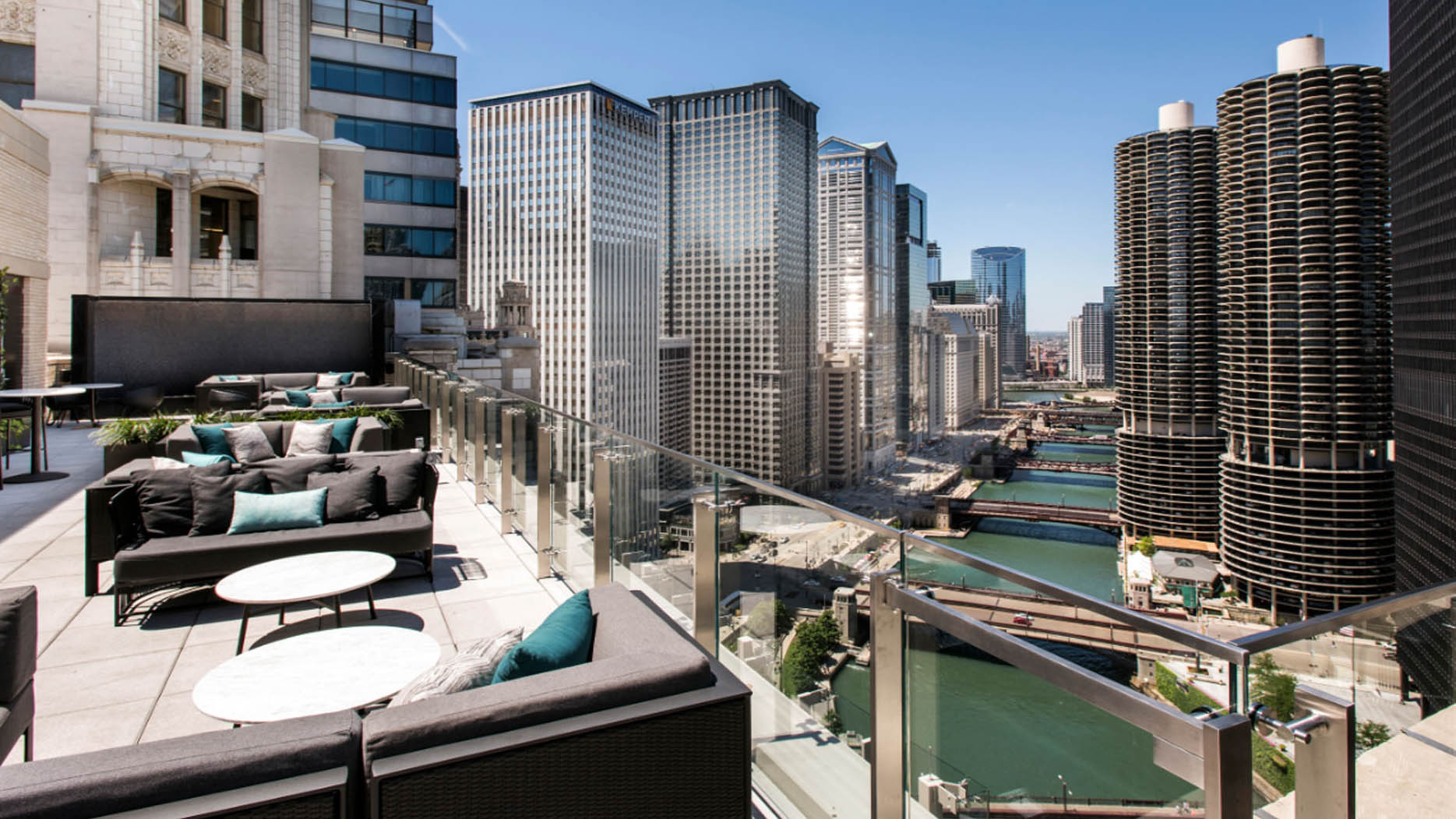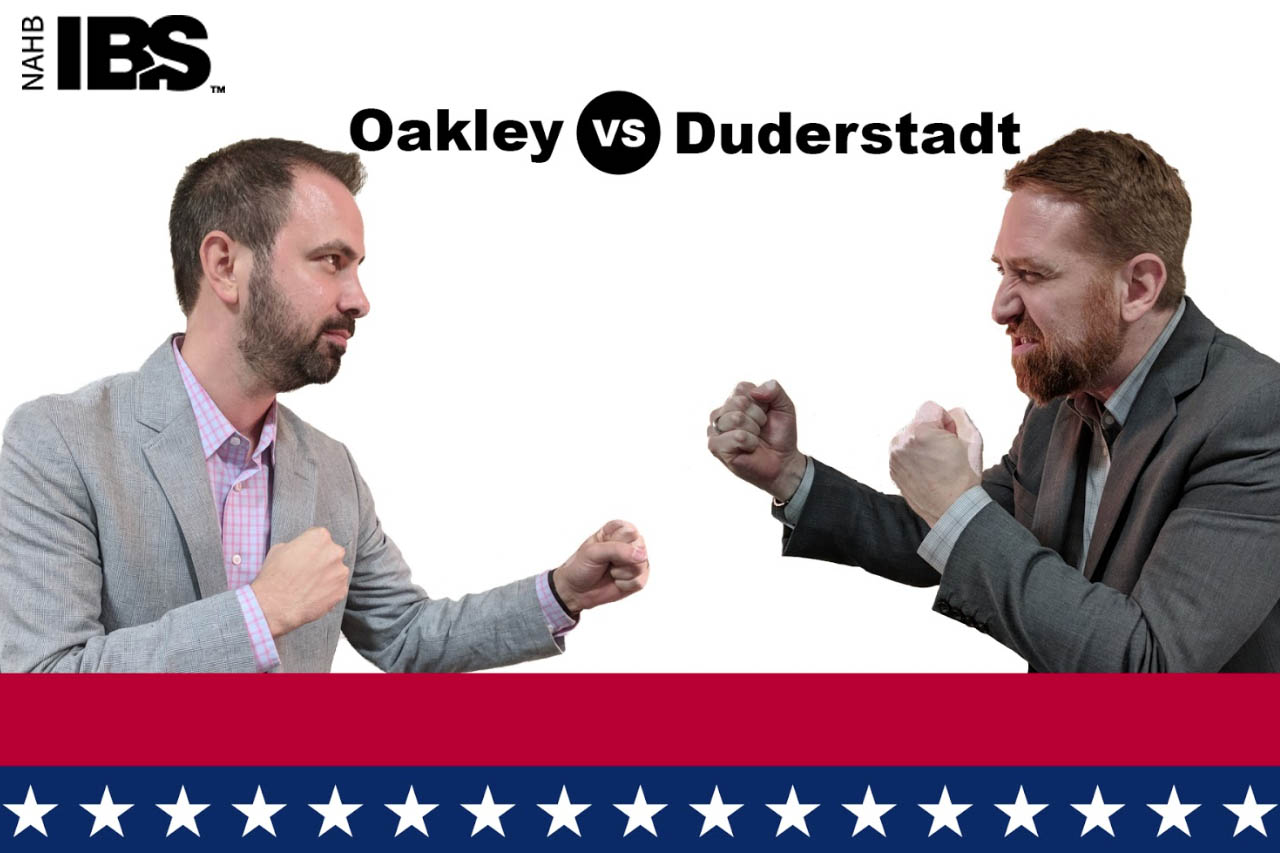 IBS 2019 – Marketing
Clash of the Titans! Marketing Megaminds Debate Today's Hottest Topics with Kevin Oakley, Dennis O'Neil, Will Duderstadt, and Lucy Wohltman
Join us for this advanced session as three of the industry's smartest marketing minds debate the most important questions of today. Do you think social media is a waste of time, or do you love it? Do you give Google all of your money, or is SEO the way to go? There is no one-size-fits-all answer to most marketing questions, but understanding all sides of the argument will help you find your best answer. Come to challenge your thinking, defend your position and enjoy a lively no-holds-barred debate!
Date: Tues, February 19th from 3:30 – 4:30PM
Location: South 221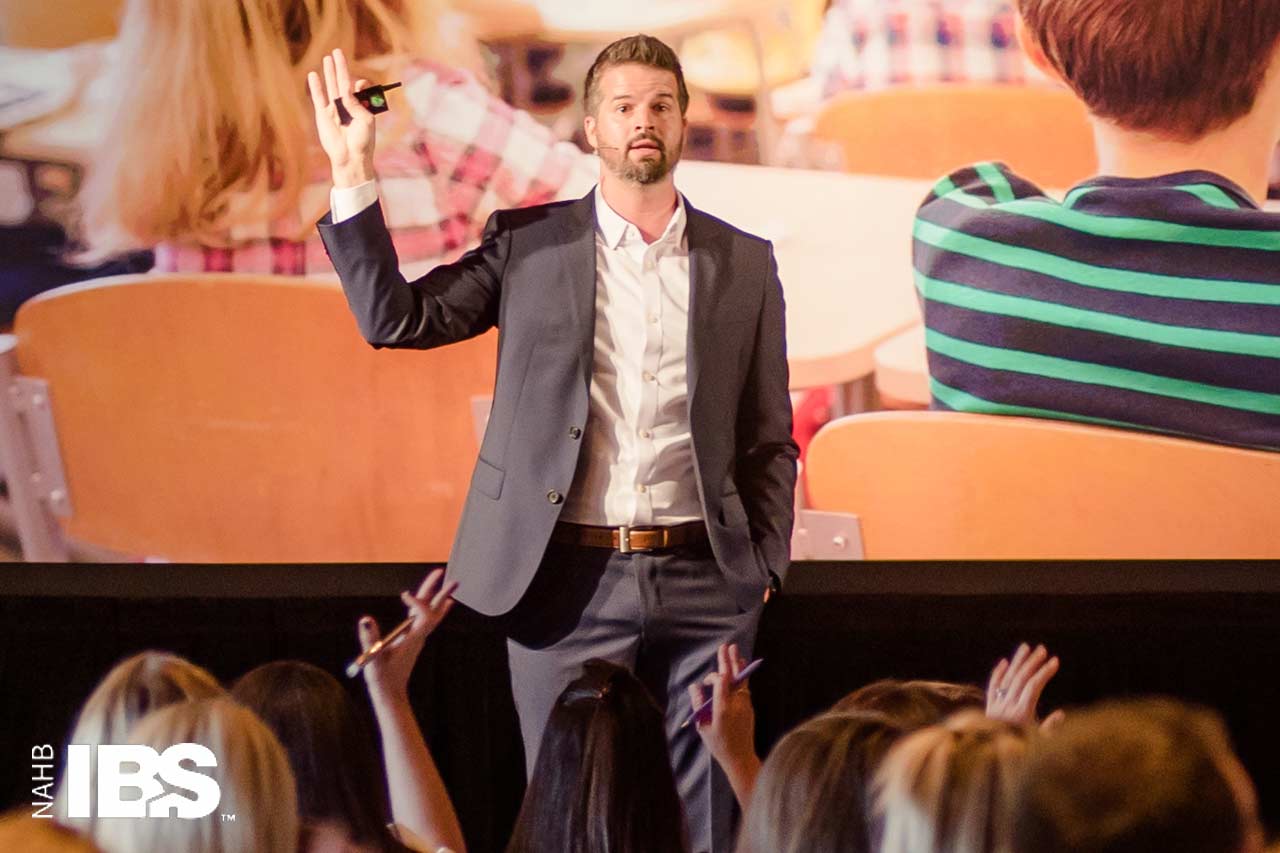 IBS 2019 – Super Sales Rally
The Future of High-Def Selling Is Now with Mike Lyon, Meredith Oliver, and Jeff Shore
The 2019 Super Sales Rally will focus on the art and science of a pitch-perfect sales presentation. New home buyers no longer rely solely on the new home consultant as a source of information. They come already armed with detailed knowledge and expect an interactive, value-driven, insightful sales presentation that incorporates technology such as kiosks, tablets, flat screens and virtual reality. It's time to reinvent your sales presentation! We'll explore the fine line between high-tech and high-touch while still maintaining the human connection. At this year's Rally, learn the "show, don't tell" selling experience that results in creating a more memorable, impactful and ultimately successful sales presentation.
Time: Wed, February 20th from 9:00 – 11:00AM
Location: Spotlight Room, South 223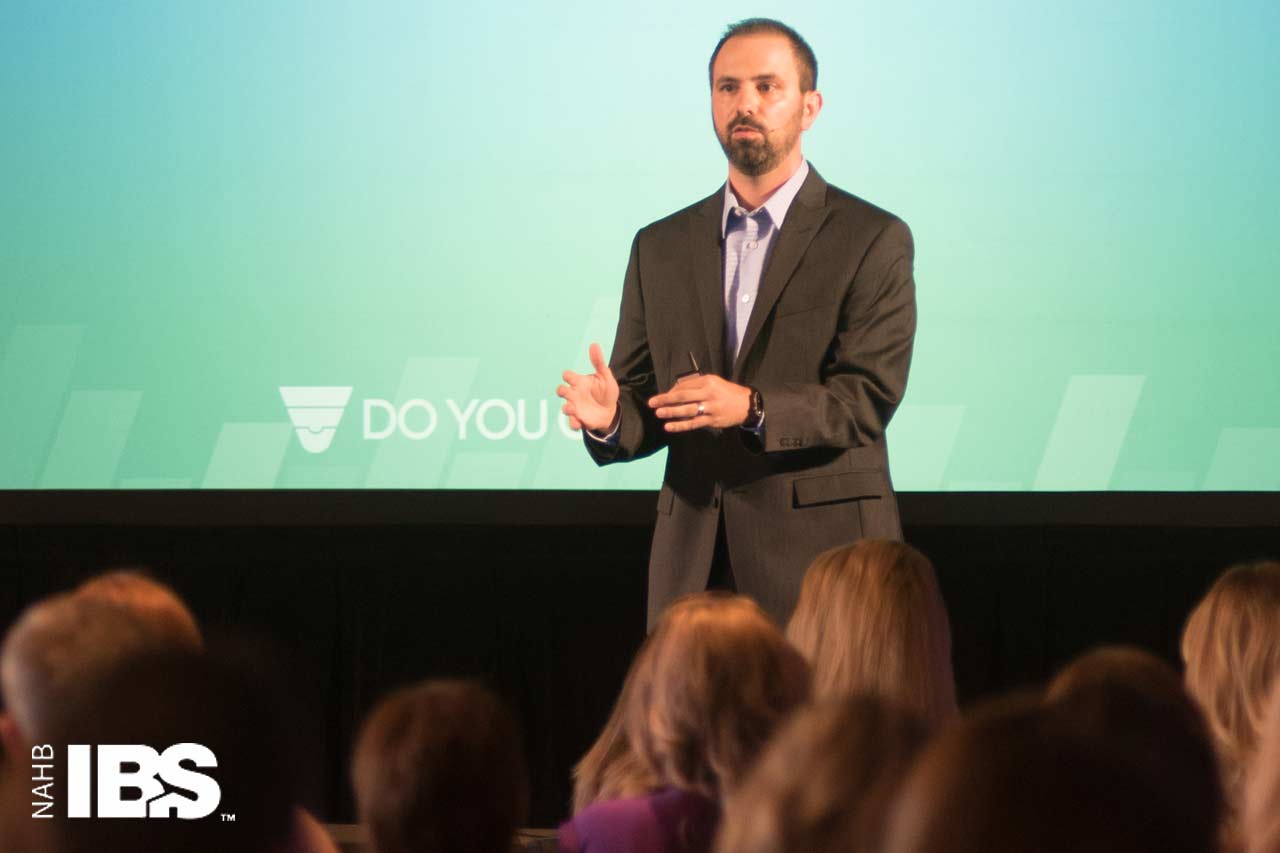 IBS 2019 – Social Media
Mystery Solved: Social Media That Drives Walk-In Traffic with Kevin Oakley
By now everyone understands the impact that social media advertising can have on your website traffic and online leads, but can it really help solve your walk-in traffic problems too? Yes, it can – and we can prove it to you. Learn the tactics of the top performing social media campaigns in North America, and how you can easily track and measure walk-in results even when they never interact with your online sales teams or websites. Upgrade your 2019 results by solving this huge opportunity.
Time: Wed, February 20th from 9:45 – 10:15AM
Location: Sales Central – South 219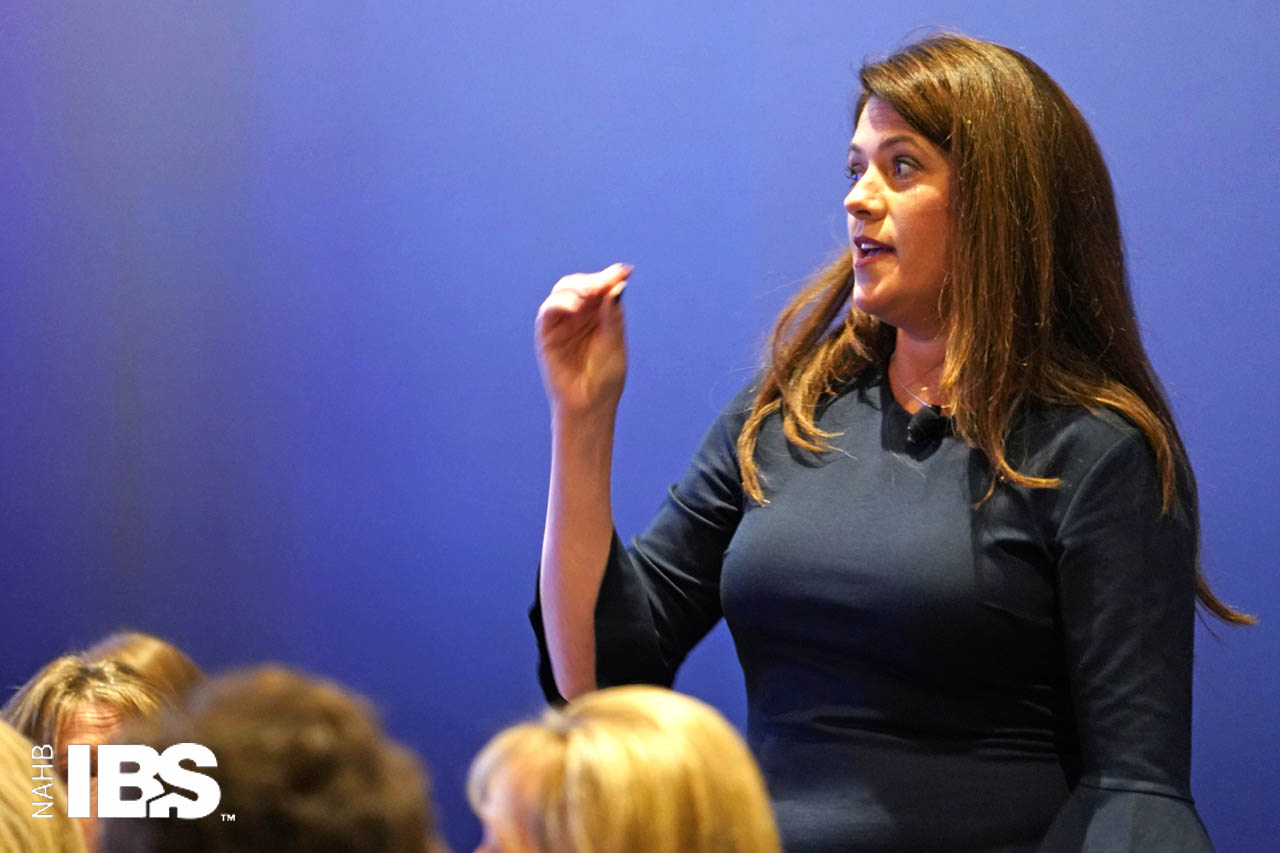 IBS 2019 – Online Sales
Power of Video: How to Get More Responses & Increase Sales with Jen Barkan
As an industry, we've been exposed to email and website video for quite sometime; however, we're still not using it as a way to truly connect with our buyers. In this session, you'll learn the keys to getting your prospects to respond and engage using personalized video messaging. See examples of simple yet powerful videos being successful used by sales professionals, and participate in a live demonstration on how to create them. Take your sales game to the next level by leveraging video in your day-to-day business with prospects, buyers and colleagues.
Time: Wed, February 20th from 2:45 – 3:15PM
Location: Tech Bytes – South 229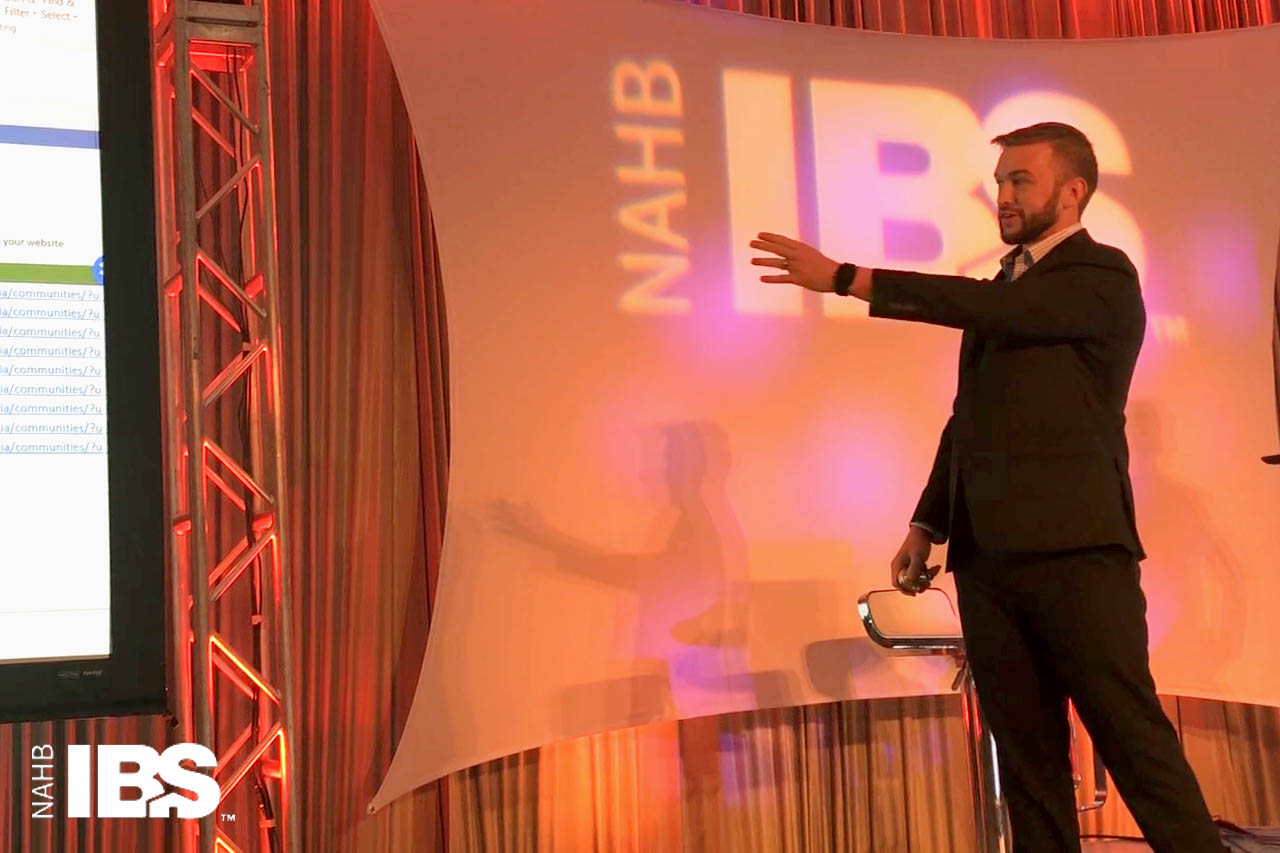 IBS 2019 – Marketing
Analyze This: How to Diagnose, Solve & Sell More Homes Digitally with Andrew Peek
Learn how to diagnose, fix and sell more homes in your communities using digital analytics. This advanced session will examine three case studies that feature digital marketing problems from builders in different markets across the U.S. Using these examples, see how to use marketing metrics and analytics, from sources like Google AdWords and Facebook, to diagnose each community's unique problem in order to increase the conversion rates of social media, search marketing and website. Gain the knowledge needed to combine these strategies into an actionable plan you can use as a core part of your digital marketing program.
Time: Thurs, February 21st from 12:00pm – 1:00pm
Location: South 220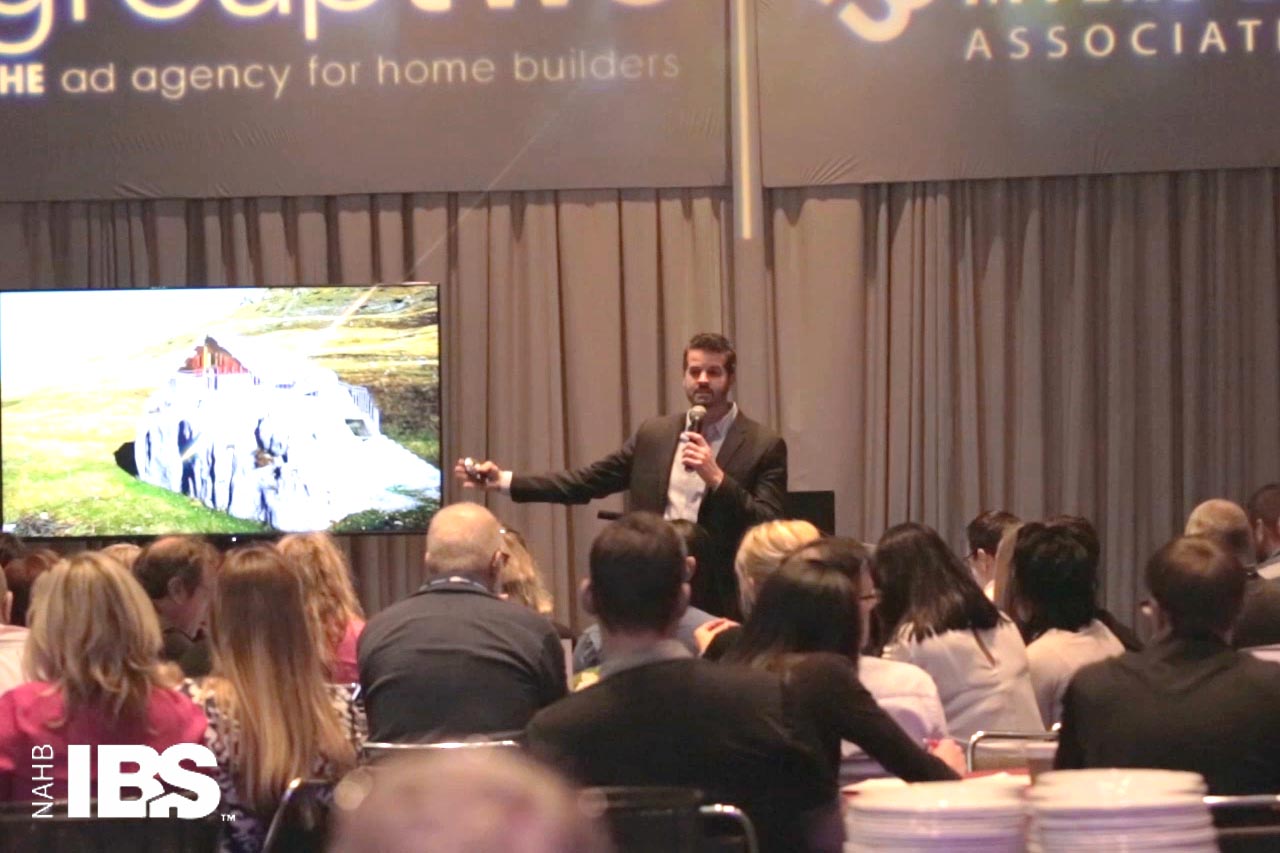 IBS 2019 – Online Sales
Develop 2020 Sales Vision
Start selling like its 2020. Mike will share new tools, new tech, and new ways to impress your customers. Hear fresh ideas that will help you outsell your competition and blow your customers minds. Join Mike at Sales Central for a lively conversation plus great prizes!
Time: Tues, February 19th from 10:45 – 11am
Location: Sales Central – South 219
PCBC 2019
JUST ANNOUNCED! Join Jen Barkan, Mike Lyon, and Kevin Oakley for a unique session on the "Top 6 Tech Tools To Improve Your Online Sales & Marketing Results" at the Pacific Coast Builders Conference. This session is part of the Re-Think Conference at PCBC and will require a "PCBC Passport" to attend. Find out what elite homebuilders are using to generate, analyze, manage and activate leads—and how these resources can help to create a thoroughly modern and repeatable process to drive better results.
May 30th from 3:45pm – 4:30pm
San Francisco, CA
The Online Sales Academy
Are you an Online Sales Specialist looking for guidance, structure and proven methods to help you set more appointments and create more sales? Learn from Online Sales Coaches Jen Barkan and Mike Lyon at the Online Sales Academy. They sat in your seat and teach from their direct experience and years of coaching Online Sales Specialists. This will be hands on and real world, no theory here. The event is SOLD OUT, but you can still join the wait list in case a ticket becomes available or be alerted when future dates are announced.
March 27th & 28th
Downtown Denver, CO