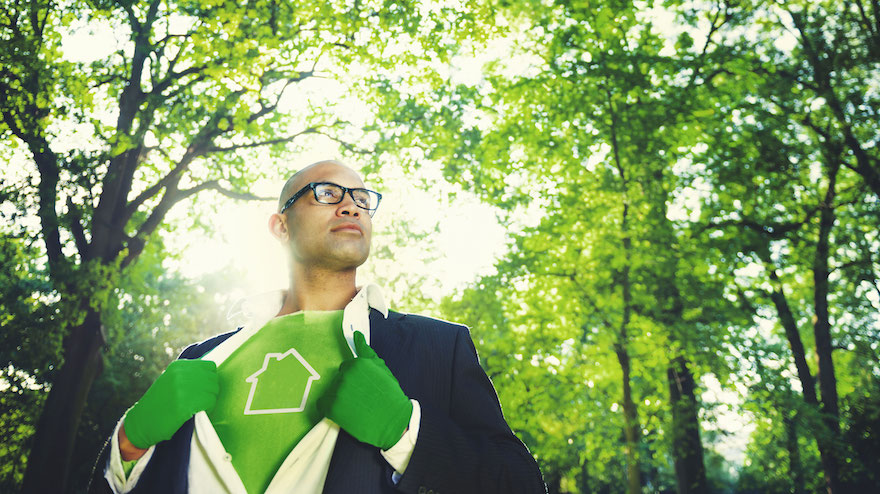 The DYC team had a blast this year at PCBC –  the largest home building trade show on the west coast! Nearly 10,000 professionals gathered in San Francisco to network, attend industry-leading education, and learn about the latest building products. Mike Lyon, Kevin Oakley and Jen Barkan presented a technology session as part of the show's Re-Think Conference, and they also had a chance to listen to inspiring keynotes, catch up with industry friends, and attend a few education sessions themselves. Here are their biggest takeaways from PCBC 2019:
Jen Barkan
What an epic couple of days in San Francisco! PCBC felt a little different this year.  The atmosphere was smaller but more intimate and personal. I really loved that they set up an old truck with flowers and a lego table to create a fun, memorable place to catch up with industry friends and colleagues. Intimate and personal was definitely the vibe; ironically, that's how I feel we need to treat our follow-up these days.
On a personal note, this year was even more special for me because I was able to bring my daughter. It was her first time seeing DYC in action. After a long day of walking the floor, meeting with clients, and attending education sessions (including the one I presented), she exhaustedly looked at me and said, "So this is what you do? Pretty cool, Mom."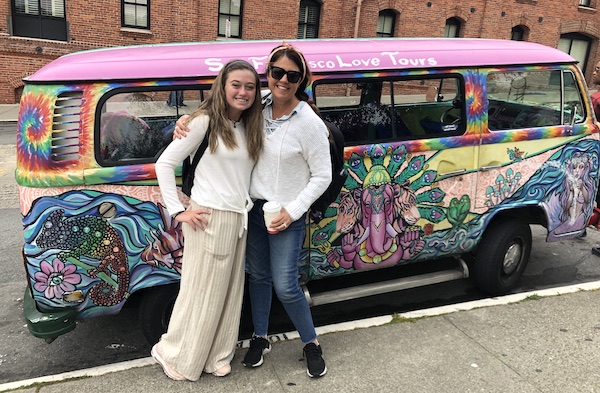 Mike Lyon
Another amazing show in the books! My first trip to PCBC was 10 years ago, and I had the chance to interview best-selling author and speaker, Seth Godin. His recommendations in 2009 – build relationships, earn trust, think long-term – may have fallen on deaf ears because so many builders were in survival mode. But his advice holds true a decade later.
The market has since improved, and fear of failing is no longer a roadblock. The challenge today is that builders want a shortcut to building relationships and establishing trust. They look to automation, A.I. or technology to do the hard work instead of relying on the best technology and intelligence available – their front line employees who leverage technology to become superhuman.
That was our message at PCBC this year – automate the heck out of routine tasks but double down on relationships and personalization.
Here's my 2-minute interview with Seth:
Kevin Oakley
The first keynote speaker of the conference, Sekou Andrews, encouraged leaders to be the first to "put on your lime-green spandex cat suit." He challenged them to lead innovation from the front line instead of expecting those beneath them to take the first brave step. This rang especially true to me, as I've encountered a rash of leaders who want to hire someone from the outside to "make change happen" but ultimately aren't willing to accept personal change – and it all falls apart. The sales manager who doesn't know how to log into the CRM, the digital marketing manager that refuses to get a Facebook account – it goes on and on.
Why so much renewed energy around the words change, progress, and innovation at this year's event? Because you can literally feel fear hanging in the air now at all large conferences –  fear that our industry has been too stagnant for too long. It was incredible when the record companies got wiped out, and interesting when Amazon killed book stores, but now that real estate is being stretched to adapt? Fear.
The irony is that many of the speakers at PCBC are not from housing at all. They have either already rode this tidal wave of change themselves, or helped direct others through it. They survived, and their consistent message to home builders is that it is not too late! We can still change ourselves and come out ahead, but the clock is certainly ticking. Time to get that lime-green spandex cat suit on.