Kevin Oakley is joined by Jeff Rutt, CEO of Keystone Custom Homes and the founder of HOPE International, and Matthew Baehr, Executive Director of Homes For HOPE, to discuss how to do the most with what you have when it comes to getting involved with helping others. Plus Andrew Peek, Jackie Lipinski, and Bryce Baker share why visualizing short and long-term goals help keep you accountable for home projects and work projects, why you shouldn't edit your URL structure on a whim, and creating social media ads around recruiting.
Story Time (02:16)
Bryce recently moved into her fixer-up after a lot of intense work was done, then once it became "livable" they quickly got project lazy. The same thing can be applied to marketing - oftentimes once people "finish" the job they mentally check out, so work to find where you have gotten lazy and take charge of it.

Jackie shares why the framework of builder websites shouldn't be editable for everybody.
In the News (13:11)
TikTok reportedly overtakes YouTube in US average watch time 36 (On Android at least

) (

www.theverge.com

)

Automated hiring software is mistakenly rejecting millions of viable job candidates (A new report says automated systems are hurting the US labor market) (

www.theverge.com

)

"Coded Bias" on Netflix - (www.netflix.com)
360 Topic of the Week: Homes For Hope (32:20)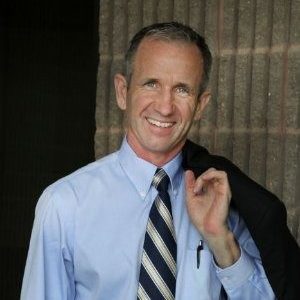 Jeff Rutt[/caption]
Kevin Oakley is joined by
Jeff Rutt
, CEO of Keystone Custom Homes and the founder of HOPE International, and
Matthew Baehr,
Executive Director of
HOPE International, to talk about Homes for HOPE International (
www.hopeinternational.org
). They discuss how they've been able to utilize the 200 million dollars worth of donations they've received so far and disperse it into 1.36 billion dollars of microloans to help people in poverty. 

They also discuss:
How they, unfortunately, learned about "toxic charity" and how they pivoted their program to microloans

How they have been able to achieve a 98% repayment rate for microloans 

How a donor-advised fund works

How they strive not just to teach a man to fish, but to invest in someone who already knows how to fish. Which includes the story of how a $20 loan for chairs bloomed into a life-changing wedding rental business.

How they started getting involved with trades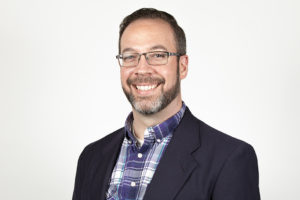 Questions? Comments?
Email 
show@doyouconvert.com
 or call 404-369-2595 and we'll address them on the next episode.
More insights, discussions, and opportunities in the Market Proof Marketing Facebook group.
Subscribe on iTunes —> https://now.doyouconvert.com/mpm-itunes

Follow on Spotify —> https://now.doyouconvert.com/mpm-spotify

Listen on Stitcher —> https://now.doyouconvert.com/mpm-stitcher    
---
A weekly new home marketing podcast for home builders and developers. Each week Kevin Oakley, Andrew Peek, and others from Do You Convert will break down the headlines, share best practices and stories from the front line, and perform a deep dive on a relevant marketing topic. We're here to help you – not to sell you!