Would you rather listen than read?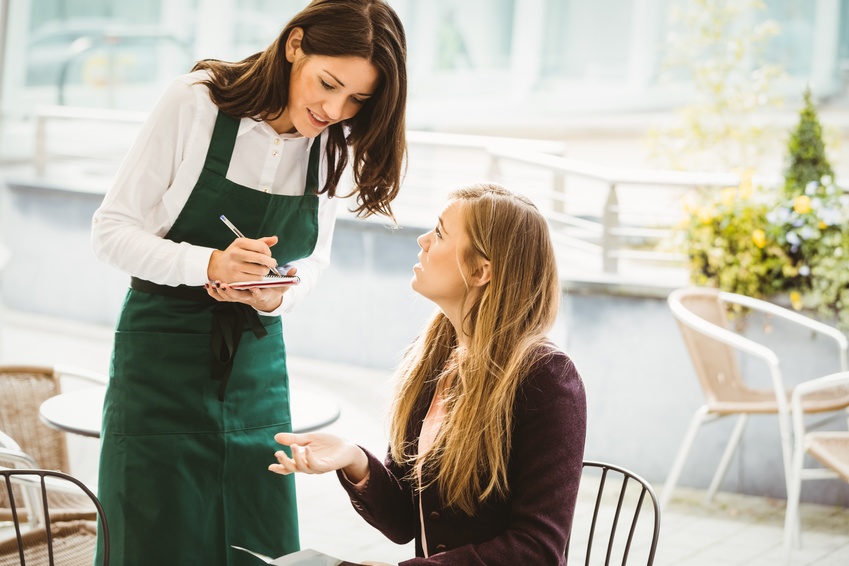 When I hear online sales specialists report that someone in their organization said to them, "What exactly do you do anyway?"  or, "Isn't your job to answer the phone and set appointments?", I immediately go into defensive mode. You're not an order taker or a receptionist at a dental office (no offense to either)! And then I quickly remind them that it's the job of the online sales specialist to change this perception.
Beware of the Easy Button
Here's what I mean – You get a call from THE nicest person ever asking for an appointment at one of your communities. They've already narrowed down their search, and have created the perfect plan for their family. Even better, they're ready to go out this Saturday at 11 am.  Cha-Ching! Easy button all day.
You set the appointment, hand it off to your sales team with notes about the floor plan they like, and enter everything in your CRM. You're on top of the world because you got the appointment.  And then – you get the dreaded email from your sales team.  "The prospect you sent us needs to move in 30 days, and we don't have anything ready for 6 months." Oops – it was a bust.
We get so excited about setting an appointment that we forget to find out any details about the prospect. Not only does this frustrate our buyers, but it also creates doubt in our sales people's minds.
Qualify Your Prospects to the "Why?"
It's one thing to find out the WHAT when you're talking with prospective buyers, and quite another to find out the WHY. Finding out what area they want to live in and why? Or what they want in their new home and why? Knowing what pains they're experiencing in their current situation so you can provide them with solutions.  Understanding who will be enjoying their new home with them and why it's important for them to have a detached garage – maybe they work from home or will have a parent moving in soon.
It's our responsibility to peel back the layers of our prospects by taking our qualifying conversation a step further.  Anyone can ask the what – go deeper and get the why.
Minimum Work = Minimum Pay
Doing average work will get you average results and average pay. It's easy to set appointments for people who are calling to set appointments, especially in a good market like we're currently experiencing. But you need to prepare yourself for when the market shifts. Now is the time to perfect your process, fine-tune your scripts and how to overcome objections, and force yourself to go for the appointment. Too many of you are folding like a deck of cards when the objection to the appointment comes.  As Kenny Rogers says – "Know when to hold em!"
Out of Sight – Out of Mind
It's easy to hide behind your role. Be careful about getting labeled as "that person who answers our phones."  Instead, be proactive with your managers and sales teams. Get out onsite and visit your communities. Bring your sales teams into your world by doing videos with them – interviewing them about their communities. Keeping them informed about prospects and appointments, the latest CRM updates, and letting them know when they do a good job converting an appointment to sale. You have to get really good at communicating. Also, make sure you attend every sales meeting and provide a quick online sales update. If geography is a problem, use tools like Bomb Bomb video email, FaceTime, Google Hangouts, and Skype to connect virtually.
Empower yourself to own this role confidently. Provide value by setting amazingly qualified appointments. Go deep with prospects and get them to open up to you on the why, not settling for the what. Don't be average – be extra and do your best work. This will pay off when the market gets hard. Don't sit back and hide, but instead, be present and have a voice. Remember, you are an extension of the sales team and the face of your company, not a keeper of the calendar. You are so much more…. Now Own It.   Your personal happiness and professional career will thank you for it.