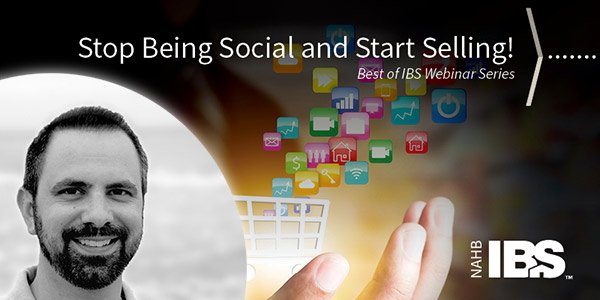 If you were unable to be part of Kevin's critically acclaimed Tech Byte sessions at the International Builder's Show in Orlando there is a unique opportunity to attend coming soon as part of NAHB's "Best of IBS Webinar Series." This one hour webinar will also include some additional updated content not seen at the show.
Webinar Description:
Go beyond being social with your social networks. Learn how to drive real, measurable results on Facebook: increased walk-in and online traffic, appointments and sales! To get real results, you need to go way beyond simply hitting the "boost" button. International Builders' Show® speaker, marketing expert and author Kevin Oakley will give you step-by-step instructions on how to get the outcomes you desire.
Participants in this webinar will:
• Examine how to develop a simple yet thorough paid Facebook strategy that drives quality traffic.
• Explore the different ad types that Facebook offers, and which work best in different situations.
• Gain an understanding of what your ads must include to be effective.
• Describe how to integrate your paid and organic social efforts to complement each other.
Attendance is limited to the first 100 who register, and does require a paid ticket. You can learn more at NAHB.org.