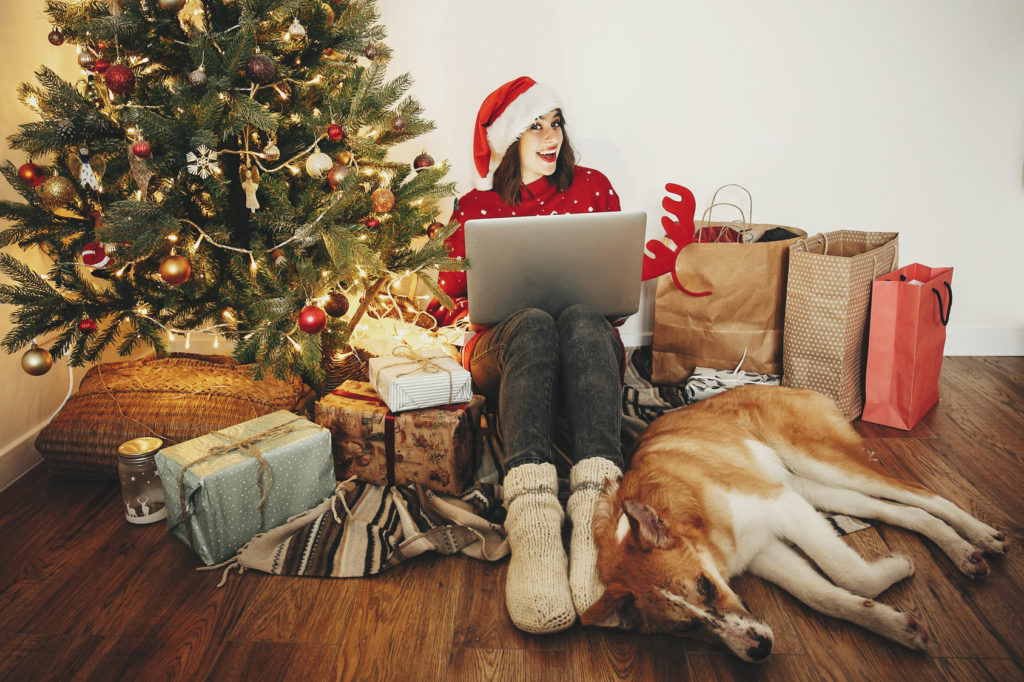 December can be a crazy month. People are preparing for the holidays, getting together with family, and having a blast at ugly sweater parties. It's a totally different time of year – and it may be tempting to start slowing down. But you must resist this urge!
In this blog post, we're going to talk about what this month means for online sales, what you can do to stay on top, and how you can set expectations that lead to a successful 2019.
Yes, people buy homes in December!
You may not want to pester anyone over the holidays. It may feel like you're bothering people who aren't interested in buying a home. You may think that during the holidays, buyers put their search on hold.
Here's something to remember about December: Though the quantity of leads and appointments drop, quality goes through the roof. There are serious buyers out there. As you're reading this, there are people right now thinking about finding that perfect home as soon as possible.
Making the most of the next few weeks
You have a few weeks of hard, focused work ahead of you. After that, you can move into a more reactive mode during the last week of December. Rocking these few weeks helps you hit the ground running in January when people start getting back into the groove.
Beginning now through December 21st, here's what you should be doing:
   Send out an email with your holiday hours
Send out an email with your holiday hours to everybody in your database. Let people know you're there for them during this holiday season, so if their family gets a little too crazy, they know you're available to set up an appointment.
It may seem simple, but emails like this reassure people who think nobody will be in the office if they call with questions. In doing this, you're already beating out your competition.
The best time to do this is right away! They may not respond now, but come January they'll remember you.
   Reach out to leads who don't have any planned follow up activities
Take a look at your list of leads who don't have any follow up activities planned. These folks are already engaged, so keep that excitement going! As you build this list, be sure to reach out during these weeks leading up to the end of December. Check in with them to see where they're at in their home buying journey.  
   Check in with your most engaged leads
Build a list of leads who have opened your email AND engaged with your call to action. These are your most engaged leads. Right now, pick up the phone, check in with them, and wish them a happy holiday.
Doing this sets the right expectations. We're staying in front of customers so that when/if they're interested, they get back to us when the time is right.
Many Online Sales Specialists tell us that they don't know where to start getting in front of people. Start here with this list of engaged leads.  
Don't forget about your call to action!
An email without a call to action is a wasted opportunity. As you're building these emails, be sure to add in a link or call to action prompting people to do something.
Here are a few CTA ideas if you're not sure where to start:
A link to inventory homes you want to get in front of people.

Let people know about year-end pricing that may change in the upcoming year.

Reminder to schedule appointments in advance. In January and beyond, people are going to rush to set up tours, so now's the best time for it.

Ask for an update on their home search. Even if the situation is changed, set up the expectation that you want to know about it. You'll always get great responses from this – typically if you email 1,000 people, you'll get 50 responses.
By including a link back to your website, you can track engagement and build that list of leads to reach out to about hours and availability.
Final Thoughts on December for Online Sales
It's easy to start slowing down as the holidays approach. Checking out or coasting is all too tempting as you're preoccupied with holiday planning. But now's the time to put in the effort and set yourself up for success in 2019. You're allowed to take your foot off the gas only if you've been racing for the entire year.
It may seem slow during December as you're sending out emails and making calls, but don't worry. As we've seen in the past 3 to 4 years, a switch flips in January, and suddenly everybody's ready to start setting appointments.
Keep yourself motivated by remembering that you're beating out competition by being responsive and getting that appointment. Win by being excited, being present, and reaching out.