Creating high quality photo and video content of your homes and communities has never been easier with the help of this list. That is great news, because consumer expectations from your website and social media presence just keep increasing. None of the items on the list will idiot proof the process, but that's good news too – it means your competition will never figure it out… right?
All of the items on the list are ones that I have used personally, and have also been given the thumbs up by content creation professionals I trust. I've ordered them by the amount of investment required.
Ok, so this $30 treasure actually won't help you create new content, but it will open your eyes to the imminent potential for virtual reality to change how marketers work in our industry. You could get a cheaper version made out of cardboard for half the price, but this one works with nearly all newer phones and is made of more durable materials – perfect for sharing! You can learn more about Google Cardboard and the growth of VR in this previous blog post.
---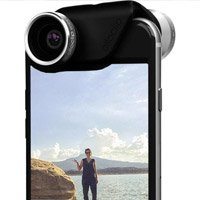 This handy little device allows you to turn your camera phone into a wide-angle beauty capable of taking breathtakingly high quality real estate photos – especially indoors. Pair this beauty up with your favorite HDR photo app (mine is Pro HDR X for iOS – $1.99) and you can feel confident about grabbing content on the run when needed. It also has the ability to do macro (extreme close up) shots and some version even offer a zoom, but you'll find yourself sticking to a wide angle most of the time.
---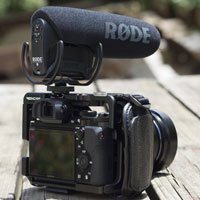 Rode microphones were already universally loved, and this is the latest generation of one of the best selling semi-professional mics of all time. Snap this on to your favorite DSLR, or even the new Osmo (featured below) and gain near-studio quality recordings of your subjects. Perfect for interviews where you don't want to have a visible mic in frame.
---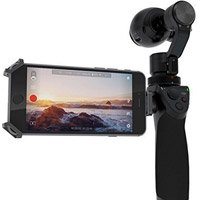 This beauty beats out a GoPro for me because of its ability to work together with the camera that comes with the Inspire 1 drone (featured below), and it's ease of use. The Osmo shoots crystal clear 4k video and has a stabilization system that allows you to pull of those sweeping pan shots of your model home's kitchen just like they do in HGTV – with almost no camera shake at all. Don't worry! It also has a selfie mode to allow you to film yourself. The only downside is that the audio quality isn't great as it relies on your phone's mic to supplement the built-in one. Add the Rode mic above to solve any issues with the audio.
PS – If you already own an Inspire 1, you can order the Osmo handle kit instead and save a couple hundred bucks. Cool!
---
Ultra-Wide Zoom Lens for your DSLR (Nikon or Canon)
If you already own an SLR by Nikon or Canon then you'll want to pick up the appropriate matching lens.
– Nikon 14-24mm f/2.8G
– Canon 16-35mm f/2.8L
These babies will likely be more expensive than the actual camera body you will put them on, but they are worth every single penny. Why? They make every room in your home appear larger and more spacious without a lot of distortion around the edges. They also feature a consistent f/2.8 aperture (that means you can keep higher shutter speeds in low light situations or reduce the need to use a flash). It also lets you get that background blur on close up shots that makes Instagram go crazy!
The other plus is that if your DSLR body allows for it, you can use these same lenses to shoot HD video as well, AND the Rode mic featured above can snap right on the camera as well. Welcome to video production heaven for DIY home builders and developers.
---
Phantom 3 Professional / Inspire 1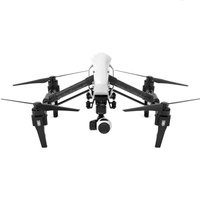 There still isn't anything that grabs your attention like a well-executed shot from a drone. Both of these drones are made by DJI, and that's important to me because of the high build quality and support I've had from them over time. They are pretty easy to fly with some practice, and very powerful. There is a big difference in price (the Inspire 1 v2.0 is $3k for the base model as this being published, and the Phantom 3 is closer to $1k), but if you are on the fence go with the Inspire. It's more powerful engine and sleeker design let it dance through the sky with ease – and it shoots 4k video. You can read (and watch) more about the "attack of the drones" in this previous article.
---
There you have it. This list may be too late for Santa, but it can still have a big impact on your 2016 goal of getting the attention of more potential buyers.