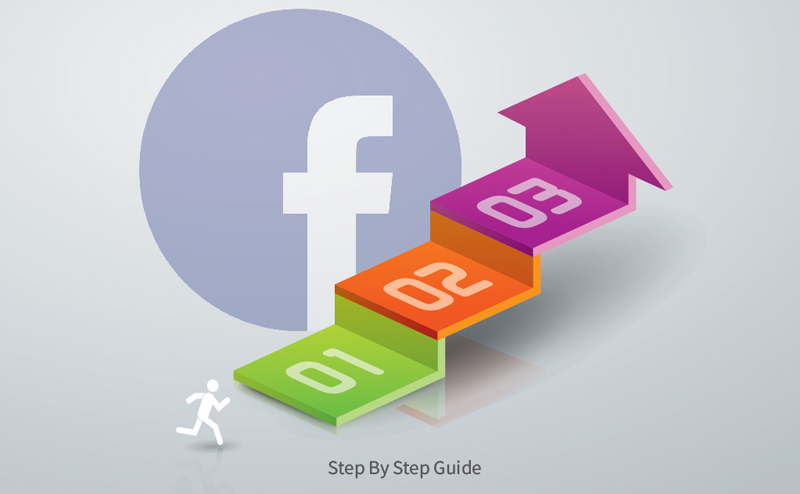 Facebook conversion campaigns use the FB pixel embedded on your website to track when potential buyers interact with your website. We (marketers) define for Facebook an action on our website that our potential buyers complete and call it a custom conversion event. Facebook then gathers data about the potential buyers which complete this event and uses the AI to find other people in "Facebook-land" that are likely to take the same action.
Below is a step-by-step guide to starting your first conversion campaign with Facebook & Instagram and start selling more new homes with your marketing.
Set up the Pixel in Facebook On Your Website
First you will need to have your web developer post a snippet of code in the header of your website. To get this code go to your fb business account click on the hamburger menu and select Pixels.

Next click on Add Data Source and select Facebook Pixel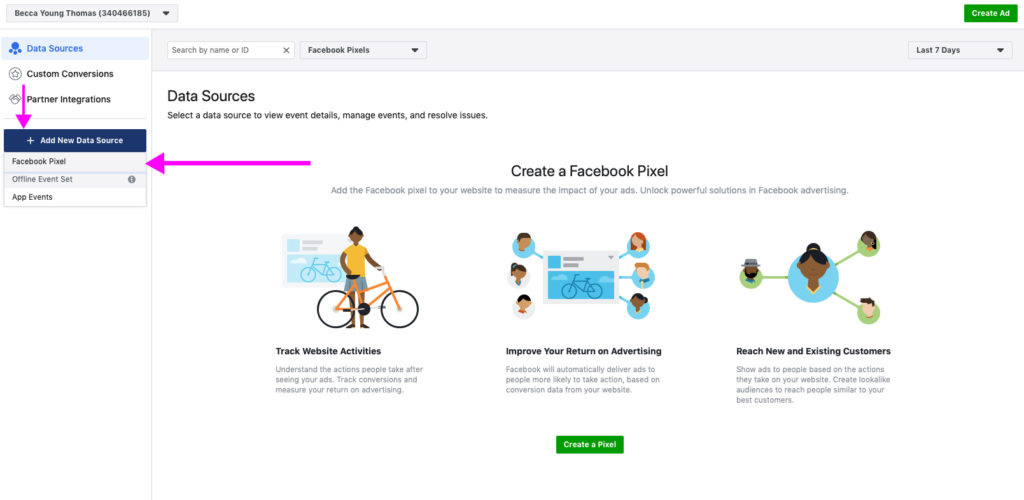 The window will prompt you to add your url under the pixel's name then click the create button.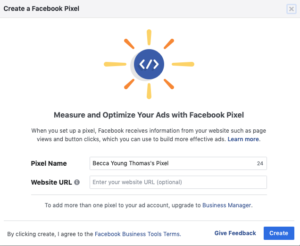 Click Manually Install Pixel Code (Don't freak out you get to pass this off to your web developer.)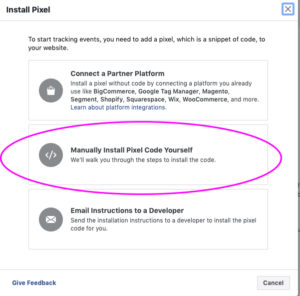 A neat copier button pops up to make sure no code is left behind. Click to copy.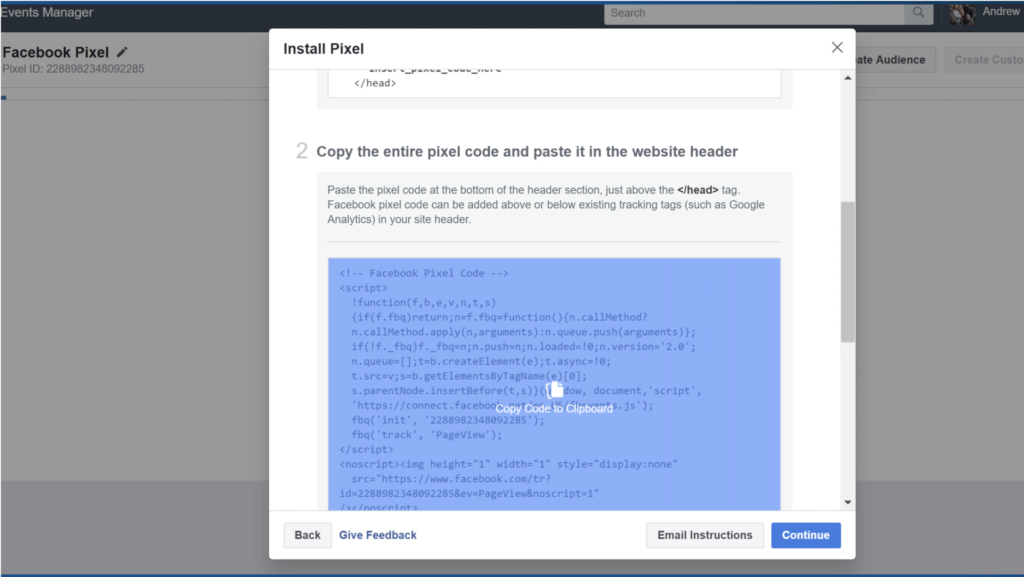 Paste all the copied code into an email to your web developer asking them to place it into the header of your website just above </head> tag. Once your web developer has placed the code the fun begins. 🎉  Your pixel has now been installed.
Create the Custom Conversion Event
Back in FB Business Manager, select Custom Conversions. Now we get to tell FB what we want it to count as a conversion.

And create your custom conversion by selecting the type of website behavior that you'd like to see. Select view content in the category's drop down menu.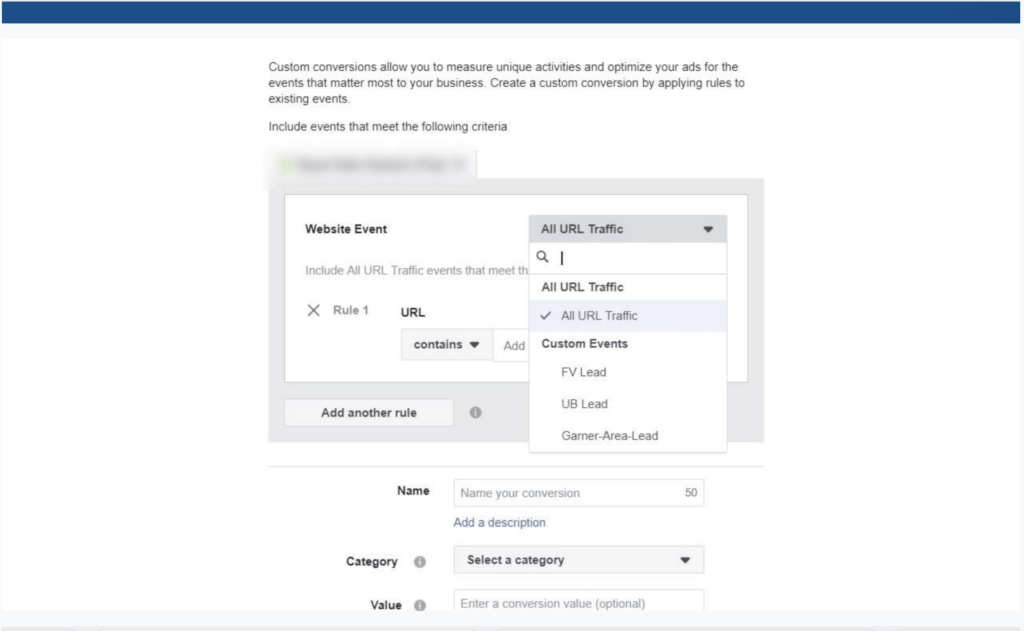 Name your conversion something that is easy to understand, and save.
Make Your Ad
Now hop over to the Ads Manager and create a new ad. Make sure you select Conversions as your campaign objective.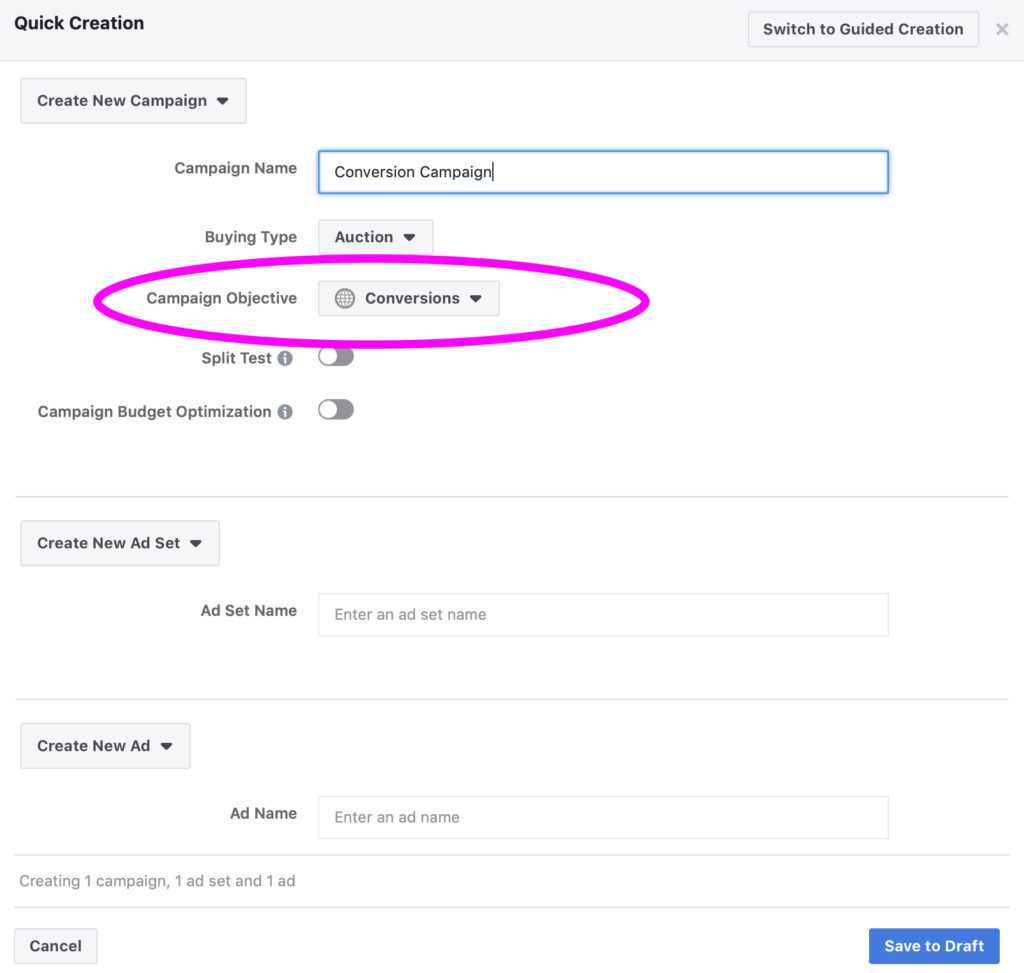 When in the ad set make sure to select your custom conversion. You can define these as any action you'd like that you'd consider to be a "quality" traffic indicator.