How many of my fellow marketers have received an email, text, phone call or knock on your door with the question…"Hey, can you check on Community XYZ…the online/foot traffic seems slow" or maybe "Something is up…phones are really slow…" – only to find out your AdWords, Zillow of Facebook traffic has been slowly decreasing over the past 3 months? Ouch.
This is painful. Who's fault is it? 😐
The Check Engine Light in your car is designed to grab your attention as soon as a possible issue is detected. Ideally you go to the dealership and find out what the issue is, and fix it before an even bigger issue occurs.
What if you could have the same automated "Check Engine Light" system for your website and all related marketing?! You'd be able to detect any decreases or increases in traffic before an issue is created or you receive that painful knock on your door.👊🚪
Below you will find the recipes for 3 Custom Alerts that you can use in Google Analytics. As soon as the conditions are met, an email (or optional text message) will be sent you! This is amazing.
To create a custom alert, log into your Google Analytics account – then click the Admin Menu. On the right side, click "Custom Alerts".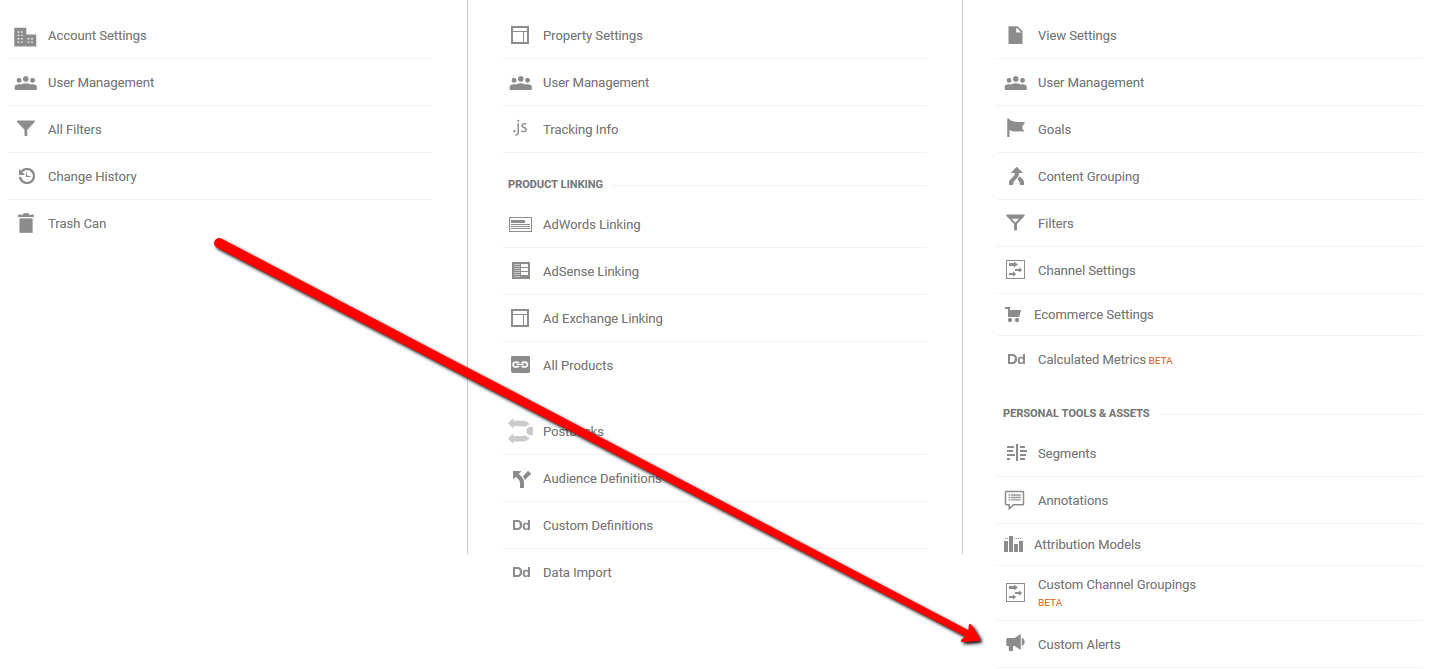 1. Decrease in AdWords Traffic Alert

2.Year over Year Monthly Comparison Alert

3.Daily – Something is Really Broken..stop what you are doing now and check everything Alert!
Each "percent change" can be adjusted to best suit your needs and to prevent false alerts from firing. In the next blog post, I'll show you how to setup custom automated reports that you will absolutely love. You'll be able to set a schedule of reports to arrive directly in your inbox!