Join Dave Betcher from Lasso along with the SUPER SALES RALLY presenters, Meredith Oliver, Jeff Shore and Mike Lyon to get a sneak peek into what is in store for the biggest event at the Builders' Show. These highly acclaimed speakers will talk about what makes this year's rally different; and they will share their stories about how they have prepared for this event. This will be fun, entertaining and very informative. Join us!

Posted by Lasso CRM on Tuesday, February 12, 2019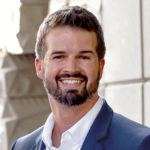 On the latest FB Live Episode with Dave Betcher from Lasso, Mike Lyon, Meredith Oliver and Jeff Shore share a sneak peek of the 2019 Super Sales...