Date: Tuesday, Jan 19, 2016
Time: 1:30 PM – 4:30 PM
Location: South Hall – S233
Learn how build a sales machine that is 300% more effective by uniting two unique sales and marketing roles. With customer expectations having changed dramatically in the past five years, it is now imperative that your online and onsite sales programs work hand-in-hand. This Master session will provide you with in-depth strategies for creating a remarkable experience that exceeds customer expectations from the time they click "submit" until they say "yes". But this bulletproof strategy is only as good as the sales staff you have to execute it, right? You'll also learn how to create a recruiting and training program that is second to none.
You'll hear from some of the BEST sales and marketing leaders in the country – Mike Lyon, Ryan Taft from Shore Consulting, Laurie Tarver from Mattamy Homes, and Matt Riley from Royal Oaks Homes.
This one is so packed with great information that ADVANCED TICKETS strongly recommended! This Master Session will sell out quickly – so pick up your ticket today.
---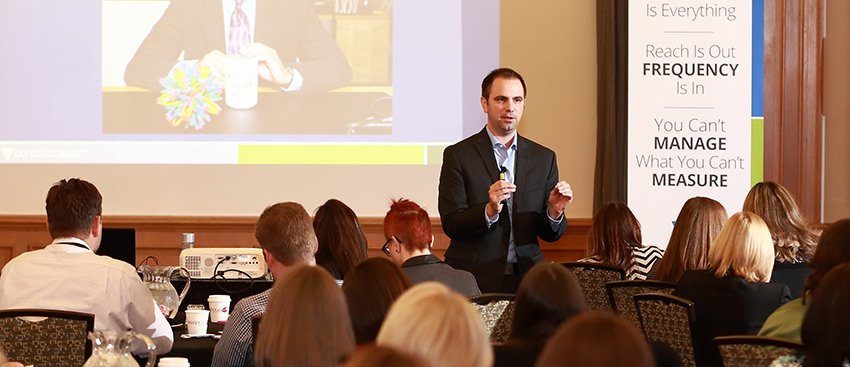 Date: Tuesday, Jan 19, 2015
Time: 1:00pm – 2:00pm
Location: South Hall – S220
Regardless of the percentages often quoted, the reality is that 100% of your prospects are influenced by the internet – through their own use or through that of family and friends. If statistics show this should be the most important aspect of your marketing mix, why are so many builders puzzled about executing an effective online strategy? This session will lead you step-by-step through the process of creating and implementing an online marketing plan that can deliver maximum results. Using case studies from builders of all types and sizes, you'll learn about the tactics that deliver best results, find out how to budget your time and energy and discover how to focus on what matters, ignore what doesn't and understand the difference.
Speakers: Kevin Oakley | Carol Morgan
---

Date: Tuesday, Jan 19, 2015
Time: 9:15 AM – 10:00 AM
Location: Sales Central | South Hall – S219.
The adoption of the online sales program has reached critical mass in the home building industry. However, many companies are still struggling to fine tune the role of the online sales specialist in order to achieve maximum conversion rates.
In this interactive question and answer forum, Mike Lyon will answer questions directly from the audience. Your online sales program may be in its infancy of you may be looking to take your program to the next level—ask away! Nothing is off limits!
Speaker: Mike Lyon